It's back! Consult the new 2022 edition of Choose iA magazine, your insurance reference!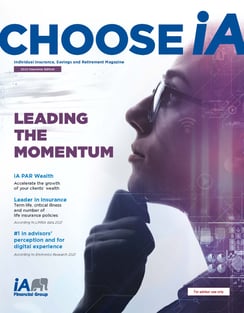 36 pages of content
Printed version on 100% recycled paper
PDF version enhanced with links:

Hyperlink to another document (PDF)

Online content
Have you bookmarked it?
Go to ia.ca/choose-ia-magazine to access the most recent versions of the insurance and savings magazines. You can now also order printed copies directly on this site by filling in the form!
Happy reading!