Did you know that the Business Tracker can help you maximize your sales before the end of the year?
It's the last sprint until the end of 2021 and now's not the time to let your clients down! With the Business Tracker, seize every sales opportunity to revive and conclude your pending insurance and savings transactions.


Best practices to be implemented before the Holiday period
1. If you've not already done so, activate your notification preferences so that you can receive alerts when new major events are added and to monitor their progress. These events include:
New sales

Changes to exiting contracts

Communications to clients

You will be notified by email when an action on your part is suggested or required.

2. Keep an eye on these event alerts. These events may give you good reasons to contact your clients and review their needs with a more personalized approach!
3.Perform searches using filters in order to find unprocessed or suspended events. Select the "importance" filter to quickly see sales opportunities to be seized!
By using the request Follow-up, you will be able to see and transmit missing information for requests underway.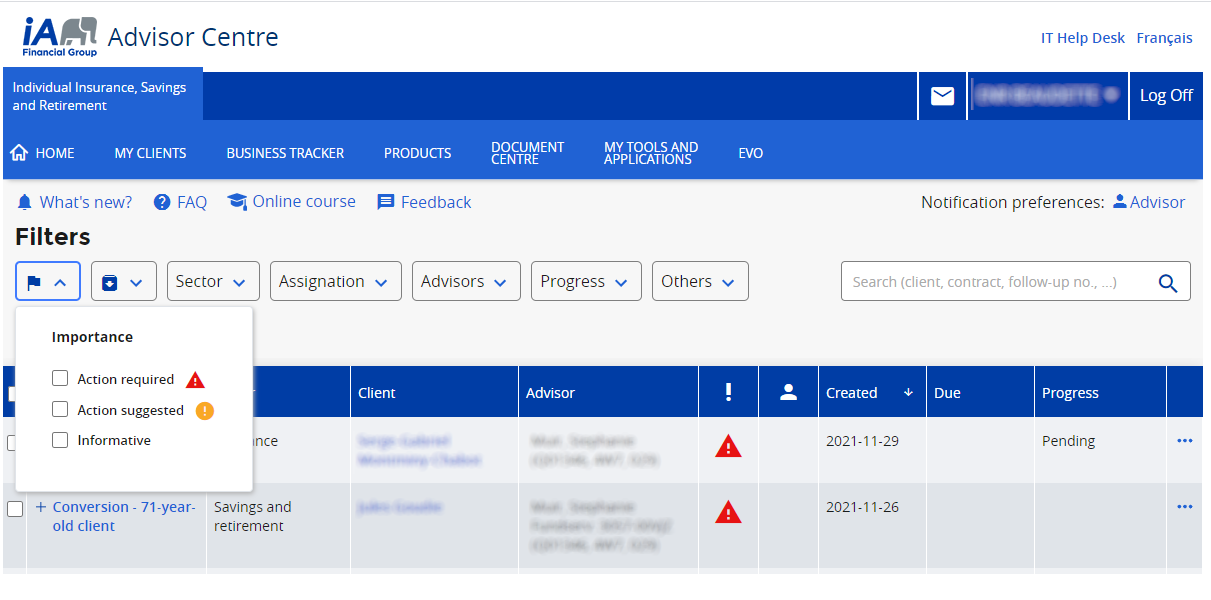 Great opportunities to approach your clients at the appropriate time
Expiration of the Child Module

Expiration of the insurance policy

Exchange of coverage

Notice of preservation for external transfer

Change of address

Etc.




These last sales opportunities may make all the difference for your final year-end sprint!

Go to the Business Tracker, a vital tool to help you manage your operations with iA.