👉 Financial news and customer support
Did you know ...that you can find all the essential savings-related news content in the iA CONNECTED weekly email? You'll find:
Updated GIF and HISA rates: With their guaranteed returns, GIFs and HISA can be a good way to beat inflation. Keep these options in mind when talking to your clients.
Portfolio managers' comments

: To provide you with interesting and up-to-date talking points when discussing investment and portfolio

performance with your clients.
📍 Look for this information in the Savings section of the newsletter 👇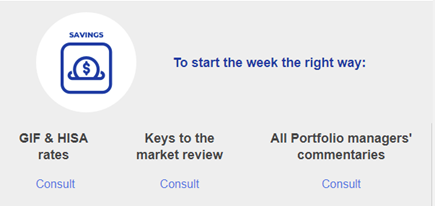 This easily accessible content will allow you to effectively answer your clients' questions, a significant advantage in these times of uncertainty and market volatility!
Would you like to receive the newsletter?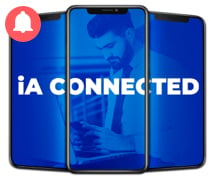 Sign up for daily alerts and receive the news of the day in your inbox!