The 2021 tax reference sheet (F13-645A) is now available in the Document Centre and can be ordered from your provisioning centre.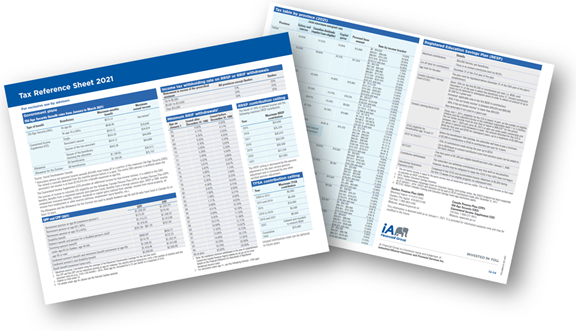 Not familiar with the tax reference sheet?
This document brings together a variety of information regarding:
Government plans

The Quebec Pension Plan (QPP) and the Canada Pension Plan (CPP)

RRSP and TFSA contribution limits

Tax tables by province

RESPs and grants

And much more!
This reference sheet is a must to help you guide your clients in their tax planning throughout the year. Download or order yours today!