Our latest Fund profiles brochure is now available in the Advisor Centre.
Stay up-to-date with iA Financial Group's segregated funds performances, strategies and characteristics.
To view the Fund profiles brochure, click here.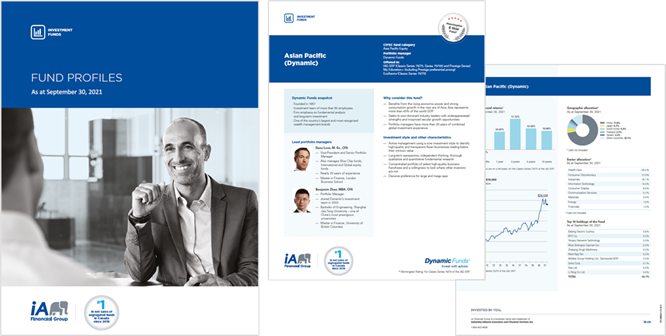 You will find in this brochure:
a complete collection of

46 quarterly fund profiles

in PDF format

a dynamic table of contents for fast access to your favourite funds

a simplified reading experience!
Single or grouped profiles?

The choice is yours! Depending on your preference, you can also access the fund profiles individually via the Fund Performance and Overview page on ia.ca by clicking on the icon or the name of your favourite fund!

Enjoy!