"As earnings growth estimates for 2023 continue to deteriorate, we continue to focus on companies with durable earnings growth, and those with idiosyncratic opportunities to create value." — Donny Moss
Key Takeaways:
The stock markets are seeing a sector rotation into 2022's underperformers.

Moving into 2023, we expect continued volatility in equities as economic growth slows and rate hikes have a greater impact.

We see opportunities in the energy, infrastructure and utilities sectors.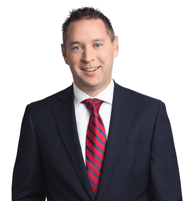 Donny Moss, CFA
Senior Director, Portfolio Manager, North American Equities, iAIM