The Canadian market is resilient as US equity valuations reach historically low levels. Find out why.
Key takeaways from this month's comment by Jean-Pierre Chevalier and Marc Gagnon:
Despite difficult market conditions, the Canadian portion of the Fund performed relatively well. The underweight in Shopify contributed positively to performance.
US economic growth is softening as supply normalizes in goods and labour. This should help get inflation under control and abate the rise of long-term interest rates. Commodities and politics remain the wildcards.
Still in the US, dislocations are apparent in many structural growth opportunities, but selectivity remains important. Biotechnology and software valuations are interesting.
US equity indexes have a leadership problem. The strategy is to look for the thematic winners of this decade, not the previous one.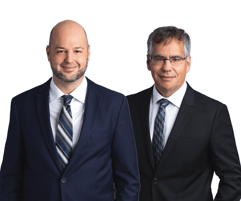 Jean-Pierre Chevalier, CFA
Senior Director, Portfolio Manager, US Equities and Thematic Investing
Marc Gagnon, M. Sc., CFA
Principal Portfolio Manager, North American Equities