"With the valuation-driven selloff behind us and cyclical profits more at risk going forward, we see many dislocations in themes where valuations are just too good to pass up..." — Jean-Pierre Chevalier
Key takeaways from his comment:
Inflation, expectations for more aggressive tightening by central banks and Russia's invasion of Ukraine have all had a heavy impact on stocks.
The equity market's key drivers are moving from valuation-driven to profit-driven as long-term yields reach a peak.
A limited allocation to small and mid-cap companies and interest rate increases has pressured positions on the innovators' side of the portfolio.
Stock picking season in innovators is currently in progress. There are many opportunities with some stocks already pricing a deep recession scenario in dislocated themes.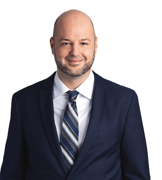 Jean-Pierre Chevalier, CFA
Senior Director, Portfolio Manager, U.S. Equities and Thematic Investing, iAIM