The real estate market is very active right now. Your clients who are moving or who have a mortgage may need your advice!
To support you, we are launching a digital campaign to increase the visibility of "Find an advisor", and therefore your visibility, too! This will give you new opportunities to discuss the benefits of mortgage life insurance with your clients and prospects.
This insurance, which covers all loans in the event of death, deserves to be known by your clients. It saves your homeowner clients money and is far more advantageous than mortgage insurance from lending institutions.
Starting May 10, the following ads will be launched for the three target audiences: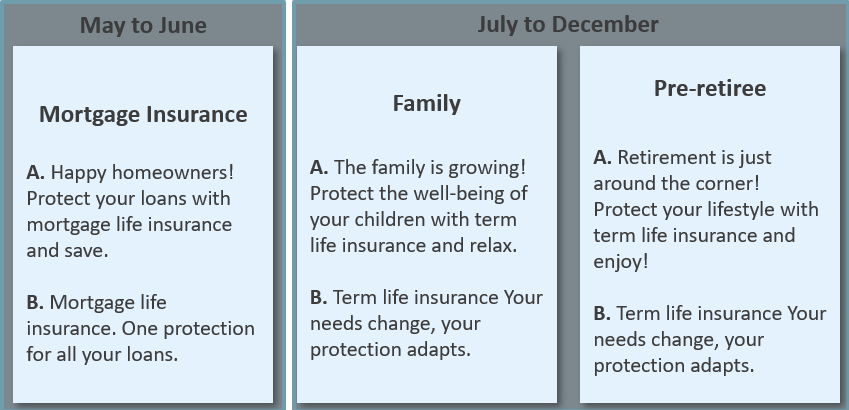 Along with various other promotional initiatives:
For full details on the latest term insurance price adjustments and the many advantages that make us a leader in the Canadian market, see this article on our term product offering.
Happy mortgage season!