Just in time for the RRSP campaign, EVO Savings allows you to apply for an RRSP loan when issuing or contributing. From now on, this is your electronic gateway.
This new intuitive feature has been added to the usual process: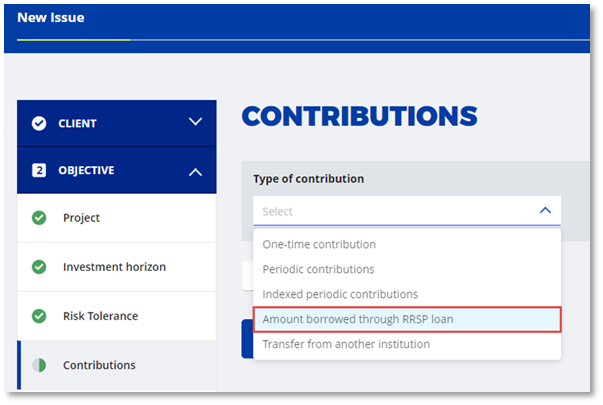 Quick and easy loan application




Loan amounts from $1,000 to $50,000 (total)




EVO New Issue and EVO Contribution at the same place




Electronic signature integrated




100% electronic: No paper documents to attach (e.g., uploading proof of income), everything is done in EVO!




Form required in certain situations (F16A)
Spousal RRSP or co-borrower




RRSP-HBP loan




EVO User Guide: In the Document Centre, search for "EVO Guide"

Have a great RRSP campaign!