Getting a head start pays off! Please find below the 2022 RRSP-TFSA advertising campaign for Individual Savings 😊.
It perfectly summarizes the message of our campaign, which is intended to show that contributing early to an RRSP or a TFSA are both secure and profitable!
This year, the campaign also has two other objectives:
1. Improve awareness of the iA Financial Group brand, as iA is a major player in the savings market and a leader in the Canadian segregated fund market.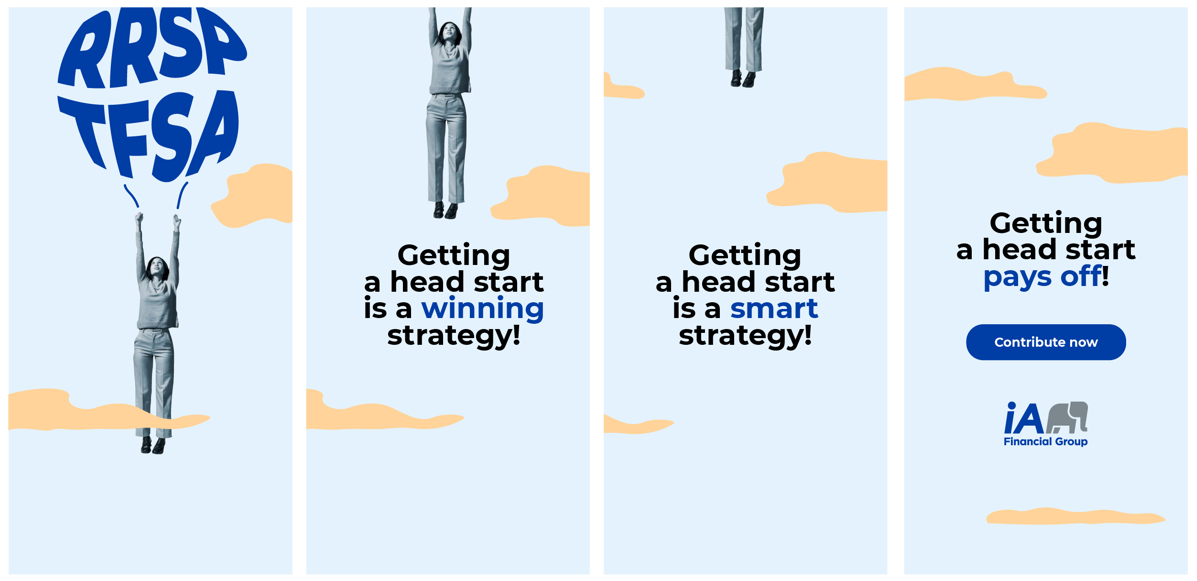 2. Secure contributions made by existing clients and generate additional sales opportunities to update clients needs and recommend the appropriate product through a client contest, which will run from December 15 to March 1. Moreover, each holder of an RRSP or TFSA contract who contributes before January 31, 2022, will double their chances of winning. Please note that clients are automatically registered after making a contribution.

Target clientele?
Clients between 25 and 40 (new contracts and existing RRSP and TFSA contracts) using playful and dynamic approaches
Clients 40 to 55 (secure RRSP and TFSA contributions) with adapted and personalized approaches
To support you, iA proposes new essential tools, including:
Promotional video presenting the four new funds

Email template for clients

And much more!
To consult your toolbox, click here.
Stay tuned and seize all opportunities this campaign offers you!