Make the most of our competitive rates and give your clients security from volatility, our guaranteed interest fund (GIF) and the high interest savings account (HISA).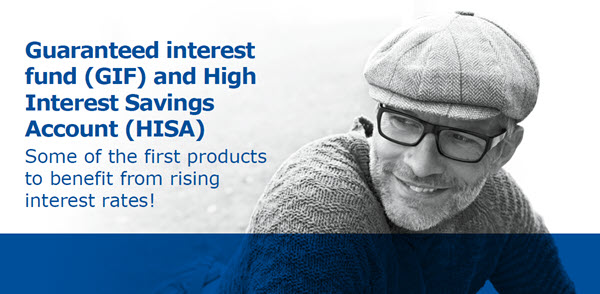 GIFs & HISA, more than just rates!
High yield, no risk

Can be held by individuals and corporations

Possible protection against creditors

No management fees

Quick and easy payment at death

Offered in all registration types

Withdrawals possible at any time

GIF: Redemption fees may apply if withdrawals are made prior to the maturity date

HISA: Withdrawals w

ithout fees
1 Rates are reviewed weekly and are subject to change without notice. To view our current rates at any time, visit ia.ca/fixed-income-investment-rate.