Is it okay to contact prospects via social media? Am I authorized to send emails to clients? What are the rules regarding solicitation in Canada?
Sometimes it's difficult to get a clear understanding of the rules regarding solicitation. We have therefore created a decision tree to help you determine whether or not the regulations allow you to contact a client or prospect.
You will also find useful information such as:
What information must appear in your email

What time of day calls can be made

What rules to follow during solicitation calls
You can access the decision tree via:
You can now keep building your business with peace of mind. Good luck!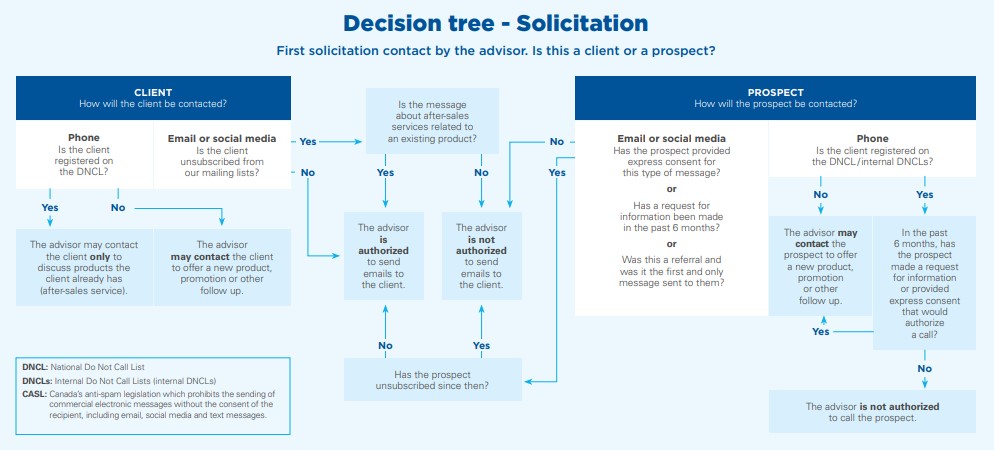 Note that the decision tree is intended to simplify understanding of the rules and focuses on the most common solicitation methods. It summarizes the regulatory obligations but it excludes any other obligation related to your particular situation or required by your firm. If you have additional questions, refer to your compliance department and the NDNCL and CASL websites.
To learn more, consult the Market Conduct Standards Code.