With the Prestige family grouping, give your clients access to a significant reduction in fees.
How? Your clients can pool their assets with those of their family members who reside at the same address, making it easier for them to qualify for Prestige preferential pricing. Then, whether or not they live at the same address, your clients can share this advantage with their extended family in order to maximize the growth of their wealth in addition to gaining access to a substantial fee reduction.
Add this program to your bag of prospecting tools and gain easier access to the many opportunities that develop in mid-end and high-end markets1. iA Financial Group offers you one of the best programs in the segregated fund market.
What sets Prestige preferential pricing apart:
Offers family grouping

Eligible assets: segregated funds, guaranteed interest funds (GIF) and high-interest savings account

The only company to extend the discount to family members not residing at the same address

Best segregated fund offer on the market (no. 1 in net sales since 2016)
In short, a very competitive offer! Do you have the reflex of proposing the family grouping to your clients? This is the unique and rapid experience that the Prestige grouping tool offers you. Sign into the Advisor Centre and go to the My clients tab. It only takes three minutes to create a family grouping.
Click here to watch the training video.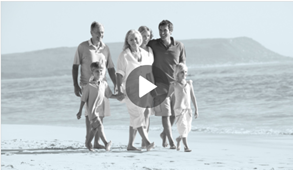 Materials to guide you:
1 The analysis of the overall review of Canadian households over time shows that may opportunities are developing in mid-end and high-end markets. Source: Investor Economics Household Balance Sheet Report 2019, Rebased, Refer to Annex: Households and financial wealth assets