"The equity market will continue to worry about recession until we have a clearer view of its impact on corporate earnings. This is the stage where active portfolio management can bring significant added value with the appropriate stock selection." — J-P Chevalier & Marc Gagnon
Key takeaways from their comment:
Fears of recession took over markets during Q2.
A recession will decrease pressure on commodities prices, the housing market,

the labour market and global supply chains around the world, thereby reducing

the inflation.
In an environment where the S&P/TSX index fell sharply, the fund's performance proved resilient.
We are gradually switching the portfolio's positioning for a market rebound. It's currently stock picking season in innovators. There are currently many opportunities with some stocks already pricing a deep recession scenario in dislocated themes.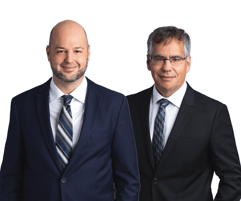 Jean-Pierre Chevalier, CFA
Senior Director, Portfolio Manager, US Equities and Thematic Investing
Marc Gagnon, M. Sc., CFA
VP, Portfolio Manager, North American Equities