Monthly commentary by Jean-Pierre Chevalier, Senior Director, Portfolio Manager, U.S. Equities and Thematic Investing for iAIM, as at April 30, 2022.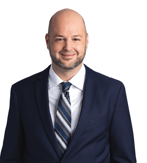 This commentary is brought to you by Maxime Houde, Associate Director and Associate Portfolio Manager on the thematic equity team.
Main theme in focus: digital advertising on the web or through the rise of connected TV. He discusses the opportunity this evolving environment is creating and the potential for the Thematic Innovation Fund.
📰

Commentary by JP Chevalier (pdf)