Why do internet users love calculators?
Whether making a budget or comparing financial products, people are often looking for tools to help them better understand their options.
Using a financial simulator is a great way for them to do this. As proof, in March alone, we recorded more than 7,000 visits to our calculator pages!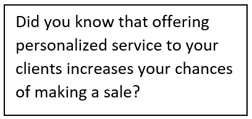 These are tools that you can use to personalize your approach with your clients.
To help you get familiar with our simulators (or brush up on your knowledge of them), we've put together a list of all those available on our website:
Don't forget that you can search for "calculator" in our post bank to find various posts on the subject—ready for you to share on social media!
💡 New in the Web Showcase
A Chat window is now available! Send us a message!
💡 Stay tuned!
Each week, you will find a new article about the Web and social media in iA CONNECTED.
Have you read our most recent article, in which we present you the statistics section of your profesionnal Facebook Page?
Check it out!