Did you know that the segregated funds portal has over 50 marketing documents and tools to help you sell segregated funds?
If you haven't already bookmarked ia.ca/SellingSegregatedFunds, do it now! You will have at your fingertips everything you need to:
Learn about segregated funds

Promote their benefits and the fund offering

Access sales tools

Provide exceptional after-sales service!
The Segregated Funds portal was created to bring together all the information about segregated funds in one place, and more!
Marketing documents and tools are easy to access. Just click on a tab to see the related documents and tools!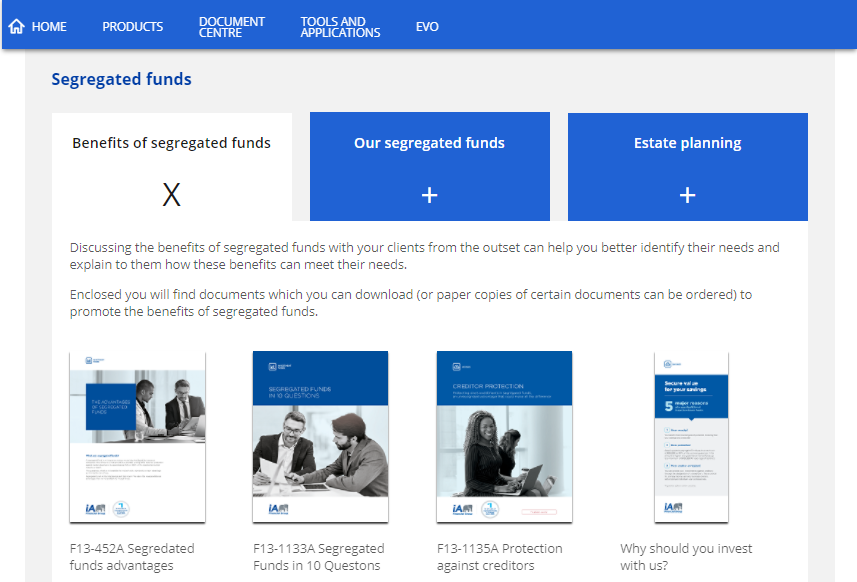 Not only does the portal help you to be well prepared for your client meetings, it also saves you time!
That's more than one good reason to add it to your bookmarks 😊!